Kommende disputaser
Andreas Reite
Hovedveileder: Førsteamanuensis II Morten Vetrhus
Medveileder: Professor II Kjetil Søreide
Prøveforelesning: Torsdag 6. juni 2019 kl. 10.15
Sted:  Aulaen, 2. etasje, Stavanger Universitetssykehus
Oppgitt emne:  "Endovascular treatment of ruptured AAA- should it be used in a contemporary setting?"
Disputas:  Torsdag 6. juni 2019 kl. 12.15
Sted:  Aulaen, 2. etasje, Stavanger Universitetssykehus
Avhandlingens tittel:  "Epidemiology, Risk Assessment and Outcomes in Ruptured Abdominal Aortic Aneurysms"
1. opponent:  Professor II Rebecka Hultgren, Karolinska Institutet, Sverige
2. opponent:   Ph.d. Håkan Roos, Sahlgrenska Universitetssjukhus, Sverige
3. medlem av komiteen: Førsteamanuensis II Gustav Pedersen Universitetet i Bergen
Disputasen blir ledet av professor II Elisabeth Farbu.
Åpent for alle interesserte
Øystein Solberg Eikrem
Hovedveileder: Professor Hans-Peter Marti
Medveileder: Ph.d. Trude Skogstrand
Prøveforelesning:  Fredag 7. juni 2019 kl. 09.15
Sted:  Auditorium, Armauer Hansens Hus, Haukelandsveien 28
Oppgitt emne: "Promise and pitfalls of big data, artificial intelligence and machine learning in –omic research"
Disputas:  Fredag 7. juni 2019 kl. 11.15
Sted:  Auditorium, Armauer Hansens Hus, Haukelandsveien 28
Avhandlingens tittel: "New methods clear the dust off old biopsies. RNA sequencing of FFPE kidney biopsies"
opponent: Professor Kerstin U. Amann, Friedrich-Alexander Universität, Tyskland
opponent: Ph.d. Ivar Anders Eide, Akershus Universitetssykehus, Oslo
medlem av komiteen: Førsteamanuensis Kristin Moberg Aakre, Universitetet i Bergen
Disputasen blir ledet av professor Rune Bjørneklett.
Åpent for alle interesserte
---
Midtveisevalueringer
Onsdag 29. mai, på rom 7.1/7.2, 7. etasje labbygget
Kl. 09.45- 10.45  Hanna Fjeldheim Dale. Ph.d.-prosjekt: Health effects of a dietary supplement with cod protein hydrolysate: Intervention studies in healthy, elderly individuals and patients with irritable bowel syndrome
Kl. 11.00- 12.00  Hildegunn Aase. Ph.d.-prosjekt: Digital breast tomosynthesis – the future screening tool for breast cancer?
---
Network luncheon
The Postgradute School of Clinical Medicine is preparing a new Network Luncheon for all PhD fellows and researchers at K1 and K2 departments.
Now is the time to sign up as a presenter, if you would like to present your latest results, engage in discussion with other PhD students and practice your presentation skills.
The upcoming Network Luncheon will take place Tuesday 28th of May, in the Konferanceroom , BB-building 11:30 – 13:00
Register your participation here.
Take a break from your daily lab-routine and enjoy a free lunch, socialize and hear talks from fellow PhD students, and on top of all that, earn one ECTS point!
If you would like to earn one ECTS by signing up for "Seminar in clinical and translational medicine" (FSKLI901), please contact Irene Lavik Hjelmaas.
 Feel free to contact us with any questions you may have!
Looking forward,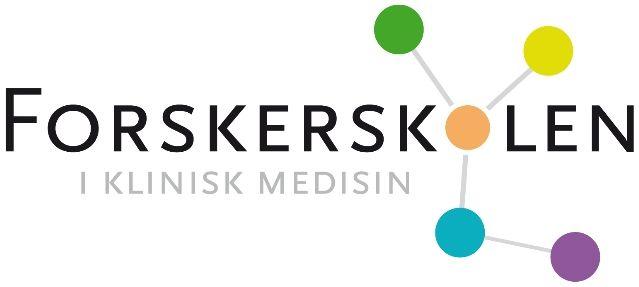 Nordic PhD course «MBI-8007: Molecular and Clinical Aspects of Cancer
The course will take place at the University of Tromsø in weeks 35 and 36 of August 26th to September 6th, 2019.  An international faculty teaches the course. Preliminary Lecture Schedule . 
There is no course fee. Please note that as of this semester we do not offer housing as part of the course.
We would appreciate if you could spread this invitation among your colleagues and to anyone that you think might be interested.
For more information and application see https://uit.no/studier/mbi-8008
Please note that the application deadline is already JUNE 1st 2019.